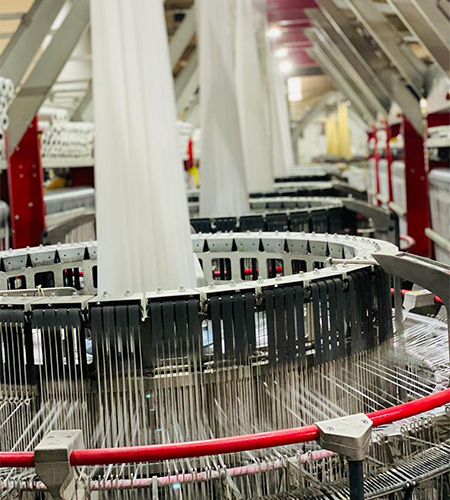 PP Woven Fabric Manufacturer
Woven Bags stands as a leading manufacturer and exporter of premium PP Woven fabric in India. Our extensive range of PP Woven Fabric Rolls caters to the diverse needs of our valued clients. Renowned for their superior quality, our PP woven Fabric and HDPE woven fabric are available in circular or flat forms. At Woven Bags, we take pride in offering customizable options to our customers, allowing them to select the desired color and width to suit their specific requirements. Throughout the production process of PP Woven bags in India, we remain committed to upholding our Indian values and ethical standards.
As a leading manufacturer and exporter based in India, we specialize in producing top-quality PP Woven fabrics. Our fabric rolls have gained immense popularity among customers due to their exceptional quality, durability, and tightly woven construction. To ensure our fabrics surpass customer expectations, we implement rigorous quality checks, leaving no room for compromise. Our commitment to excellence extends beyond fabric production. We understand the importance of minimizing wastage during the bag-making process at our customers' end. Hence, we focus on optimizing our fabric designs to achieve minimal wastage, ultimately contributing to cost-effectiveness and sustainable practices.
Ranked among the leading PP Woven Fabric manufacturers worldwide, Woven Bags takes pride in delivering top-notch products. Our extensive range includes both laminated and unlaminated varieties, which are not only easily recyclable but also find versatile applications across various industries, such as:
Fertilizers

Small Sacks

Cement

Tarpaulin Covers

Textiles

Machinery

Tents & Shelters

Food grain packing
PP woven fabric rolls may come in a variety of sizes and weights:
50cm x 1000m x 80gsm rolls for packing rice,
100cm x 500m x 120gsm rolls for packaging cement, and 
300cm x 100m x 200gsm rolls for packaging building materials.