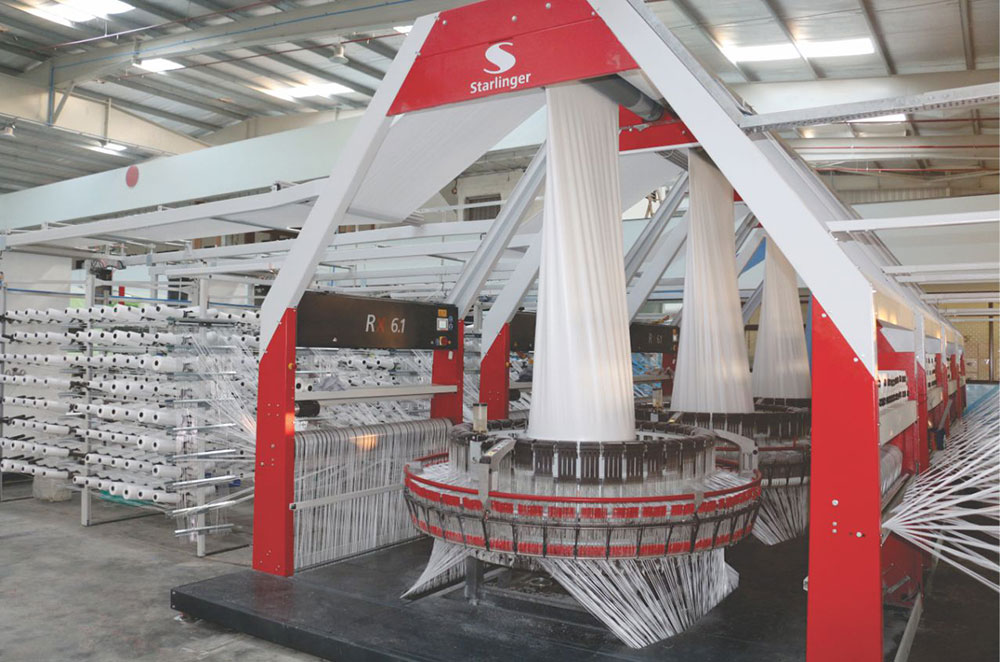 PP Woven Bag Manufacturer
We are a leading manufacturer of high-quality PP Woven bags in India, catering to a wide range of industries. Our PP Woven bags are designed to preserve the integrity of materials for extended periods, even under harsh weather conditions. Renowned worldwide for their durability and top-notch quality, these bags effectively meet the packaging needs of various sectors, including chemicals, fertilizers, cement, urea, minerals, resin, polymers, rubber, food grains, seeds, spices, pulses, dates, agro products, fish meal, cattle feed, sugar, salt, sand, metal parts, concrete elements, couriers, and more.
Our Range of PP Woven Bags
UNLAMINATED & LAMINATED BAGS
We take pride in offering the highest quality Unlaminated & Laminated Bags crafted from premium fabrics, ensuring their resilience to withstand rough handling. As India's leading exporter and manufacturer of PP/HDPE woven bags, we maintain unwavering dedication to producing bags that can be reused countless times. Our Laminated woven bags are specifically designed for packing fertilizers, rice, flour, sugar, and more, but their versatility extends beyond these items. With PP/HDPE woven bags, you have the freedom to securely pack and protect virtually any material you can imagine. We also offer full customization options.
Our specialized Valve bags are tailor-made for efficient and rapid material filling, making them ideal for packaging cement and various other products. These bags feature a valve that allows easy filling using a hose, and once the bag is full, the valve automatically shuts, providing a secure locking system. At Woven Bags, you have complete freedom to customize the valve bags to suit your specific needs. Our advanced machinery ensures consistent quantity during filling, while the valve bags maintain the material's quality over extended periods, ensuring long-lasting performance.
Gusseted Bags are highly favored in the food industry due to their exceptional ability to expand while accommodating the contents. These bags feature additional material on the sides or bottom, allowing them to easily expand as they are filled. Beyond the food sector, Gusseted Bags also find applications in packaging hardware items. At Woven Bags, we offer a wide selection of Gusseted Bags tailored to meet our customers' specific requirements, all at highly competitive prices.
Introducing our Multi-Colour Bags, the ideal shopping companion for your everyday needs. Crafted using premium fabrics and cutting-edge techniques, these bags feature stunning multi-color tapes that truly stand out. Tailoring to your specific preferences, we offer customization options for stripe size, color, and design, ensuring your needs and requirements are met perfectly. Shop in style and convenience with our exceptional Multi-Colour Bags.
| | |
| --- | --- |
| Bag Width | From 45cm to 148cm (Tabular) |
| Length | As per customer requirement |
| Fabric GSM | 50 GSM to 140 GSM |
| Colour | White, Transparent or any colour as per customer's requirement |
| Gusset | As per customer requirement |
| Mesh | 10×10, 11×11, 12×12, 14×14 |
| Top | Heat Cut, Zig-Zag Cut, Hemmed and Valve |
| UV Stabilization | Yes |
| Printing | Six Colour Flexographic Printing for Small Bags; Three Colour Printing for Wider Width Bags |
| Lamination | As per customer requirement |
| Micro Perforation | Possible |
| Packing | Bale Packing / Pallet Packing |